Siddhichem Industries is one of the top Manufacturer & Exporter of Xanthenes class of dyestuffs like Eosin Yellow , Fluorescein Sodium, Fluorescein Acid ,Acid Red 87,Acid Yellow 73 , Solvent Yellow 94, Uranine, Solvent Red 48, D & C Red 27and many others ,worldwide.
Products

Our Company is different from our competitors from the fact that we offer variety of grades as desired by the customers for their respective applications.
We strongly believe that for any Synthetic Organic Dyestuff, what matters more than Purity (Dye Content) is the profile of Impurity. To ensure a minimum level of Impurity we have developed Extra Pure Grade of these dyestuffs.
To know more about it click the desired product -
Eosin Yellow (Pure)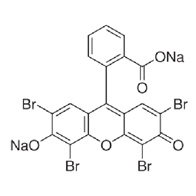 Product Details

| | |
| --- | --- |
| CAS NO. | 17372-87-1 |
| C.I. NO. | 45380 |
| C.I.GENERIC NAME | ACID RED 87 |
| MOLECULAR FORMULA | C20 H6 Br4 Na2 O5 |
| MOLECULAR WEIGHT | 691.88 gm/mole |
Eosin Yellow (Supra)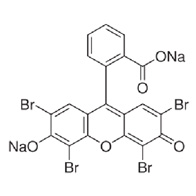 Product Details

| | |
| --- | --- |
| CAS NO. | 17372-87-1 |
| C.I. NO. | 45380 |
| C.I.GENERIC NAME | ACID RED 87 |
| MOLECULAR FORMULA | C20 H6 Br4 Na2 O5 |
| MOLECULAR WEIGHT | 691.88 gm/mole |
Eosin Yellow SA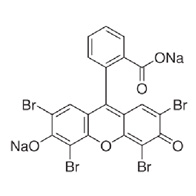 Product Details

| | |
| --- | --- |
| CAS NO. | 17372-87-1 |
| C.I. NO. | 45380 |
| C.I.GENERIC NAME | ACID RED 87 |
| MOLECULAR FORMULA | C20 H6 Br4 Na2 O5 |
| MOLECULAR WEIGHT | 691.88 gm/mole |
Eosin Yellow SC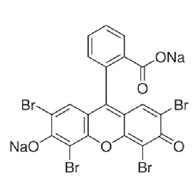 Product Details

| | |
| --- | --- |
| CAS NO. | 17372-87-1 |
| C.I. NO. | 45380 |
| C.I.GENERIC NAME | ACID RED 87 |
| MOLECULAR FORMULA | C20 H6 Br4 Na2 O5 |
| MOLECULAR WEIGHT | 691.88 gm/mole |
Eosin Yellow (Extra Pure)
Eosin Acid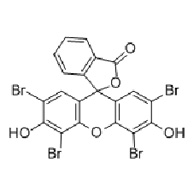 Product Details

| | |
| --- | --- |
| CAS NO. | 15086-94-6 |
| C.I. NO. | 45380:2 |
| C.I.GENERIC NAME | SOLVENT RED 43 |
| MOLECULAR FORMULA | C20 H8 Br4 O5 |
| MOLECULAR WEIGHT | 647.92 gm/mole |
Fluorescein Acid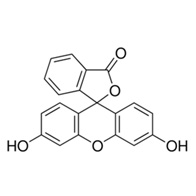 Product Details

| | |
| --- | --- |
| CAS NO. | 2321-07-5 |
| C.I. NO. | 45350:1 |
| C.I.GENERIC NAME | SOLVENT YELLOW 94 |
| MOLECULAR FORMULA | C20 H12 O5 |
| MOLECULAR WEIGHT | 332.31 gm/mole |
Fluorescein Acid (Extra Pure)
Fluorescein Sodium / Uranine (Supra)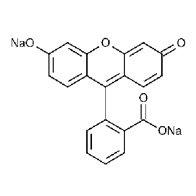 Product Details

| | |
| --- | --- |
| CAS NO. | 518-47-8 |
| C.I. NO. | 45350 |
| C.I.GENERIC NAME | ACID YELLOW 73 |
| MOLECULAR FORMULA | C20 H10 O5 Na2 |
| MOLECULAR WEIGHT | 376.31 gm/mole |
Fluorescein Sodium SC Uranine SC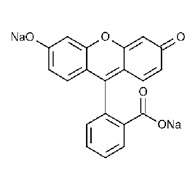 Product Details
CAS NO.
518-47-8
C.I. NO.
45350
C.I.GENERIC NAME
ACID YELLOW 73
MOLECULAR FORMULA
C20 H10 O5 Na2
MOLECULAR WEIGHT

376.31 gm/mo

l

e
Fluorescein Sodium (Extra Pure)
Fluorescein Sodium Liquid SC (Liquid)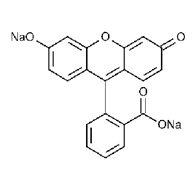 Product Details

| | |
| --- | --- |
| CAS NO. | 518-47-8 |
| C.I. NO. | 45350 |
| C.I.GENERIC NAME | ACID YELLOW 73 |
| MOLECULAR FORMULA | C20 H10 O5 Na2 |
| MOLECULAR WEIGHT | 376.31 gm/mole |
Fluorescein Sodium Liquid SF (Liquid)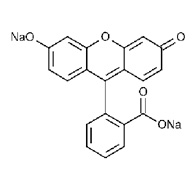 Product Details

| | |
| --- | --- |
| CAS NO. | 518-47-8 |
| C.I. NO. | 45350 |
| C.I.GENERIC NAME | ACID YELLOW 73 |
| MOLECULAR FORMULA | C20 H10 O5 Na2 |
| MOLECULAR WEIGHT | 376.31 gm/mole |
Phloxin B (Supra)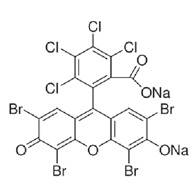 Product Details

| | |
| --- | --- |
| CAS NO. | 18472-87-2 |
| C.I. NO. | 45410 |
| C.I.GENERIC NAME | ACID RED 92 |
| MOLECULAR FORMULA | C20 H2 O5 Br4 cl4 Na2 |
| MOLECULAR WEIGHT | 829.92 gm/mol |
Phloxin B (Crude)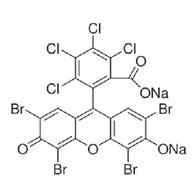 Product Details

| | |
| --- | --- |
| CAS NO. | 18472-87-2 |
| C.I. NO. | 45410 |
| C.I.GENERIC NAME | ACID RED 92 |
| MOLECULAR FORMULA | C20 H2 O5 Br4 cl4 Na2 |
| MOLECULAR WEIGHT | 829.92 gm/mol |
Phloxin B (Extra Pure)
Phloxin B Acid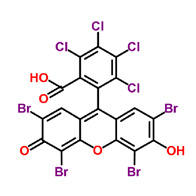 Product Details

| | |
| --- | --- |
| CAS NO. | 13473-26-2 |
| C.I. NO. | 45410:1 |
| C.I.GENERIC NAME | SOLVENT RED 48 |
| MOLECULAR FORMULA | C20 H4 O5 Br4 cl4 |
| MOLECULAR WEIGHT | 785.92 gm/mol |